Let us help you organizing your trip
GUIDED TOURS IN RIBERA DEL DUERO: SPANISH, ENGLISH AND GERMAN
I offer my services as a private guide, for those who like to enjoy the history and the landscapes in Ribera del Duero and Burgos.
WINE TOURISM
Forget about driving and get ready to enjoy visiting some wineries, tasting wines and discovering the history and beauty of this region. I will be your driver and guide.
Underground historical cellar: el romellón
The underground cellar el Romellón is located in the heart of Aranda. It was built in the XIV-XV century. We offer different tours including wine tastings. We can also organize a very special tour: the magical tour.
Guided Tours
These are some of the guided tours we can offer you. Do not hesitate to contact us.
All
Wineries
La Ribera
Museums
Shows
Burgos
Virtual ZOOM tour of Ribera del Duero
I invite you to know this wonderful wine region, the Ribera del Duero, its landscapes, monuments, iconic wineries and its famous wines.
Together, we will taste a wine from the Ribera and make you a basic introduction to the tasting of Ribera del Duero wines.
The virtual zoom tour lasts an hour. If you have any wine or winery that interests you especially, we can accommodate the tour according to your preferences.
And when we can.... I'd love to be your guide and help you organize your live tour. Do not hesitate to contact me via email.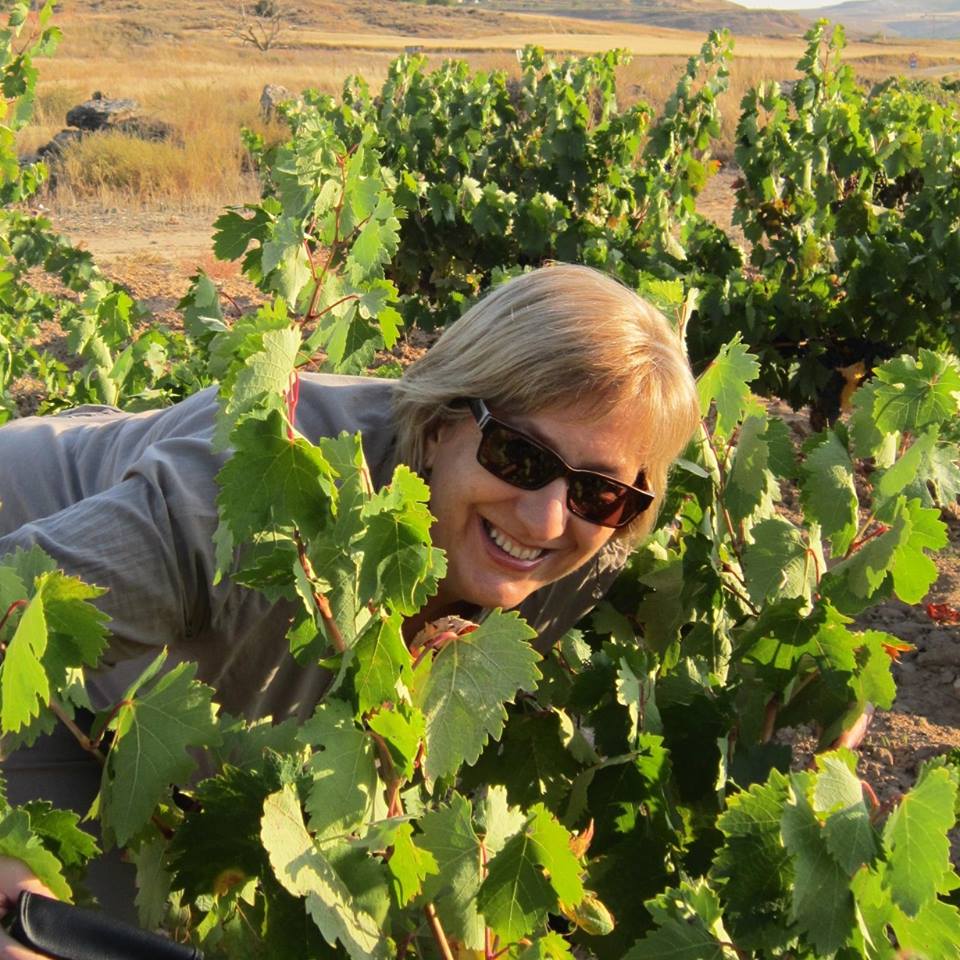 Loreto Esteban
Oficial Guide
Let me introduce myself ...
My name is Loreto Esteban Guijarro, I am an oficial guide in: English and German. I am an expert in art, history and wine tourism.
I have the degree of Tourism (University of Valladolid) and I have been working in this sector for quite a long time since I finished my studies, some years ago…
I have worked in different sectors related to Tourism. I worked as a local guide in Madrid. I also worked in several Agencies specialized in organizing Incentive groups and Congresses (Ultramar Express and Viajes ITB) for more tan 10 years
Back home again, la Ribera del Duero, I worked in different wineries in this area as Public Relations (PradoRey and Portia) bringing the wine's world closer to the visitors of the wineries.
I have been working in the Region Ribera del Duero for 19 years, guiding groups in this area includingthe city of Burgos. I love to take people around to visit the wineries of Ribera del Duero. And the most important thing: I love my job!
Contact us
Do not hesitate to ask us for any information about itineraries, visiting days, prices ...
Your message has been sent. Thank you!